Posted by Barry Mayer on 10/10/2016
As salespeople and marketers, I bet we all remember the first reporting method we used to submit weekly sales and outreach activities to our managers. Depending upon your age this recollection could be very different.
For me it's downright painful to recall the systems our sales team had in place to report weekly activity to our regional director. At the end of the week, I would actually fax handwritten notes to my manager Scott, which contained all of my sales calls, dates, and the results of my efforts. This process took an entire day each week (normally a Friday) to perform.
Poor Scott, as I can only imagine the effort he had to put in to organize, combine, and submit eight territory manager's hand-written data to the corporate office.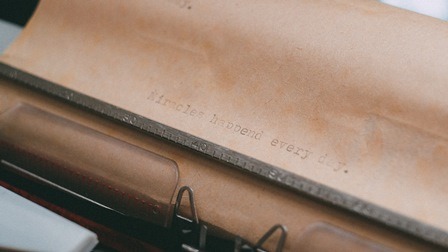 There are many, but here are four main benefits your organization is missing out on without an effective CRM in place:
A centralized and secure place to store data
Good data is valuable. However, the ability to harness the data and easily share with your team through meaningful reports is true management visibility and control. Think about where your critical family of data is now. Is it located in separate notebooks, on individual computers in random files, in different Excel sheets or in someone's head? It's frightening to think about the potential for lost data with these tracking methods.
Efficiency
Writing by hand detailed notes about prospects, sources and tasks along with documenting results completely on paper, was clearly anything but efficient. CRM systems can significantly reduce the time and effort to record and report on daily sales activities and outcomes. Become more efficient by adopting the best tools available for the job.
Maximizing customer satisfaction
Research from Zendesk has shown that first response time correlates with customer satisfaction. Put simply the faster your response time the happier your customers will be. But if customers have to wait around for you to respond, they're not going to be so happy. Adopt a great CRM, so that you can manage swift follow-up, and see your customer satisfaction improve.
CRMs make your manager's job easier
CRMs standardize how sales people track activities and prospect information, which in-turn streamlines reporting. Remove the CRM, and salespeople will track their activities in dissimilar ways, which makes it extremely difficult for managers to piece data together to form a clear picture. CRMs make data entry uniform, meaning managers can easily combine and scrutinize data to better understand the overall well being of their organization.
Most of us have moved on from the days of using a fax machine to share data. However, we all can benefit by taking a closer look at our current method of tracking customer data and address areas that need improving. To find out more about our specialized software You've Got Leads, and how it can help senior living businesses, click HERE for a free online demo.